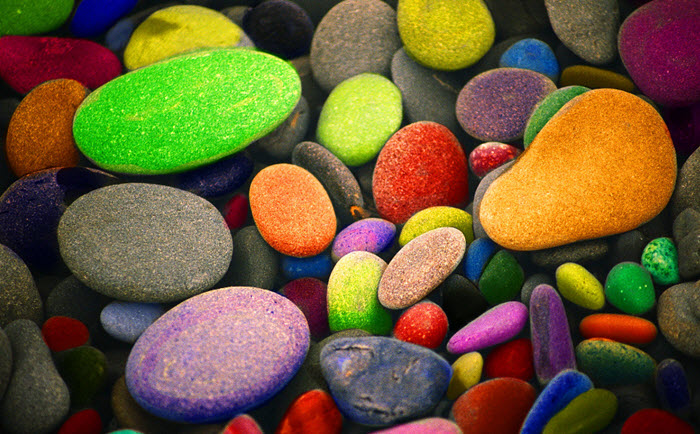 What is 2D and 3D Animation?
If you are searching for the best laptop for animators, you have landed on the right page. Are you in the process of buying a laptop for 2D and 3D animation then it is critical to understand first what the animation is? An animation is an art of creating an illusion of movement through the moving frames. The animations become close to life when 2D or 3D effects are added to the creations. But now, it is no more a complicated thing. With a little practice using electronic devices like laptops, anyone can become an animator. Many software's are being used all over the world that can make the work even easier. Before purchasing a laptop, it is important to know that what is needed in the machine to make it the best laptop for animators.
What to look for in a laptop?
The following features must be considered while getting an animation supporting laptop:
Get a laptop with a minimum of 4 GB of RAM, to make it fast and work without any inconvenience.
Greater hard drive speed is essential to store more data and read it whenever required. Don't compromise on a laptop with less than 7200RPM hard drives.
Get a laptop with enough hard drive space. The amount of work you carry out on a daily basis designs your choice of hard disk space. A hard disk with 1TB is an important specification.
Dual-core or quad-core processor is much better for an animator.
Get a high-performance graphic card to support the 2D and 3D respectively.
The top 10 Best Laptops for Animators in 2017
If you are an animator planning to buy a new laptop in 2017, then choose from the following 10 best laptops for animators in the market:
Dell Inspiron i7559-5012GRY Graphic Design & Animation Work Laptop
It is the best laptop that is highly acclaimed for excellent graphic designing and animation. It is powerful and has enough space to store a huge selection of your works.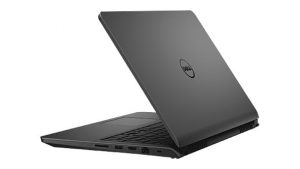 Features
It is powerful enough to carry out all kinds of animations and graphic designing because of 6th Generation 2.6 GHz Intel core i7-6700HQ Processor and NVIDIA Geforce GT960M that has a discrete memory of 4GB GDDR5.
The SSD Hybrid Storage of 8 GB DDR3L SDRAM and 1 TB HDD + 8 GB SSD makes it great for professional and amateur animators.
Unlike other touchscreen laptops, it is high rated because of the unique with 15.6″ inch UHD LED Lit True-life Touchscreen Graphic design.
The screen has a resolution of 3840×2160 Pixels.
It operates with the Windows 10.
PROS:
Has a stylish appearance with no quality related issues
Easy to work +4K IPS display and the touch screen
Extremely supportive for the gamers, and the graphic designers.
CONS:
High reflection due to the glossy screen.
Consumes extra power when workload increases
amazon.com
Last update was in: June 22, 2017 11:08 am
back to menu ↑
HP ZBook L3Z98UT#ABA Laptop for Animation Students
It is a perfect working device for students because of it's easy to use features. It is durable and makes an easy and user-friendly workplace for the students.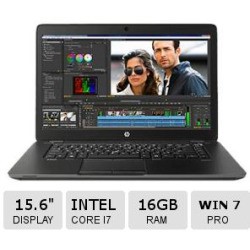 Feature
Has a 2.6 GHz Intel core i7-5600U Processor with 256 GB HP Z Turbo Drive PCle SSD and Intel HD Graphics 5500.
Clear view because of 15.6″ inch screen size and AMD Fire Pro M4170.
Extended storage because of 16 GB DDR3L SDRAM.
Works with an OS of Windows 8.1 Pro 64-bit, which is easy to upgrade to Windows 10.
PROS:
It delivers impressive Professional 2D & 3D graphics & Outstanding High Performance while Playing HD Games.
amazon.com
Last update was in: June 22, 2017 11:08 am
back to menu ↑
Acer Aspire 15.6″ inch Laptop
This machine offers a great experience for the gamers and the animators alike. It is compact, lightweight and easy to handle device that has a considerably large storage space and excellent working speed.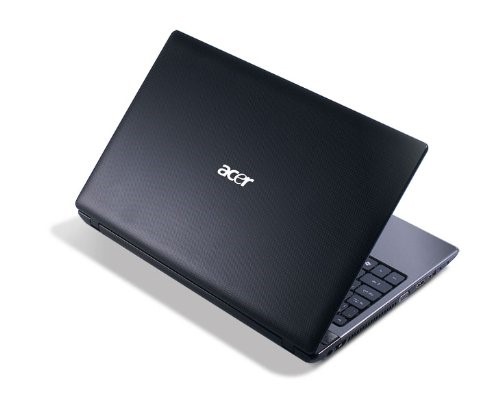 Features
Comes with the hard drive of 1 TB HDD and 16 GB DDR3L SDRAM.
Functions with Intel Core i7-4510U Processor that has two variations of Turbo Boost Technology up to 3.1 GHz and NVIDIA Geforce 840M with an added feature of 2 GB Dedicated Graphics memory.
Extended working hours due to 5000 mAH 6-cell battery.
Operates on the Windows 8.1 64-bit Operating system that can be easily upgraded.
PROS:
Has a light weight and compact structure
Comes with an extremely responsive keyboard
CONS:
Hard drive is slow performing
Screen is too reflective
Last update was in: June 22, 2017 11:08 am
back to menu ↑
Lenovo Y50-70 Laptop
Lenovo Y50-70 is a great working device for the animation lovers. It by all definitions of an animation laptop is the best laptop for animators. It can perfectly handle the 2D animations and 3D animations.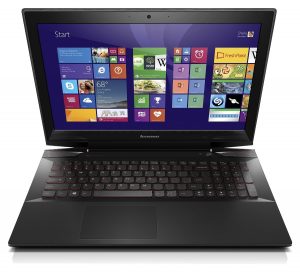 Features
Works great for all kinds of animation works due to the specially added features of B PC3L 12800 DDR3L SDRAM 1600 MHz and 1 TB HDD 5400 RPM Hybrid Hard Drive + 8 GB SSHD.
Works well with NVIDIA Geforce GTX960M 2 GB Video memory.
Belongs to the category of 4th Generation 2.60 GHz Intel core i7-4720HQ Processor.
PROS:
Extraordinary performance as a gaming platform and the designer's tool
Easy to handle sleek design with a swift keyboard
CONS:
The battery heats up quickly in lengthy sessions.
Dull display
amazon.com
Last update was in: June 22, 2017 11:08 am
back to menu ↑
Toshiba Satellite S55T Touchscreen Laptop
The brand name Toshiba itself is the sign of reliability and trust. This machine ensures high working quality that makes it one of the best laptops for animation.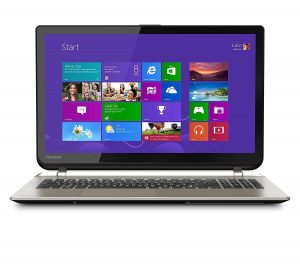 Features
Falls under the 6th Generation 2.6 GHz Intel Skylake core i7-6700HQ Quad-core Processor.
Have special features of NVIDIA Geforce GTX950M Dedicated Graphics with 4 GB of DDR3 memory.
The operating system is Windows 10 Home 64-bit.
Supported by a 6-hour battery backup with uninterrupted working sessions.
Features Touch screen with a screen resolution 1920×1080 pixel.
PROS:
Powerful processor ensures better working speed.
Ensures high-quality graphics.
CONS:
Screen has low-resolution display
Battery does not work satisfactorily
Last update was in: June 22, 2017 11:08 am
back to menu ↑
Asus N56JN-DB73 Optimal laptop
It works efficiently with the upgradable Windows 8.1 and supports the work of animators due to its high profile features.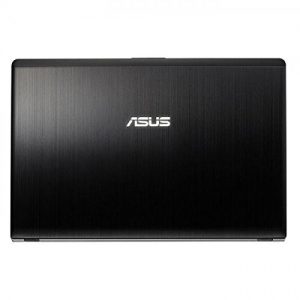 Features
Belongs to the 4th Generation 2.5 GHz Intel Core i7-4710 Processor.
Works effectively with a 4GB Graphics memory.
Has a screen resolution of 1920×1080 Pixels.
Has a highly supportive RAM of 1600 MHz and 1 TB 5400 RPM Hard Drive.
PROS:
i7 CPU and 12GB RAM ensures time-saving quality.
The hard drive has ample space to store large files of 2D animations and 3D animations.
GT840M graphics card supports high-quality animations and graphics.
CONS:
Not appreciated because of glossy screen
Last update was in: June 22, 2017 11:08 am
back to menu ↑
MSI GE62 APACHE-002 Laptop
If you are an emerging artist who is looking to work with the best laptop for animators, then MSI GE62 APACHE-002 is a great laptop. It is an equally good option for 2D animations, 3D animations, and even gaming.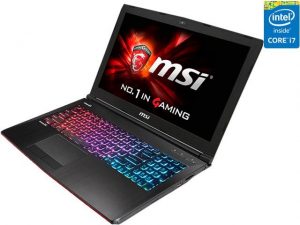 Features
Guarantee high speed and extensive space due to 8 GB RAM and 1TB 7200 RPM hard drive.
High-class visual experience with 15.6 inches screen display and 1920×1080 Pixels.
Promotes high-quality animation work with NVIDIA Geforce GTX965M Graphics and Powered by 2.6 GHz Intel core i7-4720HQ Processor.
PROS:
Gives high-quality animation results in very affordable price
Has a complete range of I/O ports.
CONS:
The battery does not work for a long time.
Does not come with a touch screen.
Last update was in: June 22, 2017 11:08 am
back to menu ↑
Apple Mac Book Pro A1286 MC721LL/A
The artists highly appreciate Mac Book Pro for its outstanding performance in 3D animations and several types of visual effects. The highly advanced features make it a great machine for the animators who consider it as the best laptop for animators.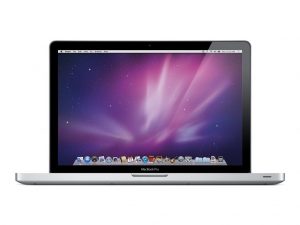 Features
A beauty for the animators and designers fitted with 13.4″ inch Diagonal LED Backlit Glossy Widescreen Display with a screen resolution of 1440 by 900 Pixel.
Includes unique features of AMD Radeon HD 6490M Graphics Processor & Intel HD Graphics 3000.
Works uninterrupted because of 0 GHz Intel Quad-core i7-2635 Processor.
Enough space and speed ensured because of 1 TB Solid State Hybrid Hard Drive and 16 GB DDR3 1600 MHz memory.
Has an operating system different than other laptops that are OS X 10.11 EI Captain Operating System.
PROS:
Has a bright retina quality screen.
Touch ID is a user-friendly addition to the device.
Spacious trackpad makes work easy to do.
CONS:
Criticized for not having the memory card slots.
Does not include the MagSafe.
amazon.com
Last update was in: June 22, 2017 11:08 am
back to menu ↑
Acer Predator 17 G9-791-735A
This machine is worth to be ranked as an outstanding notebook for helping out the animators. With a widescreen, super processing speed and ample speed it is a real treat for the animators at all levels.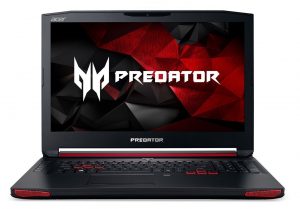 Features
Has a wide 17.3″ inch Full HD Screen Display and NVIDIA Geforce GTX970M with 3 GB GDDR5 VRAM.
Supports with an efficient Dual Channel memory of 16 GB DDR4 Dual Channel memory and 1 TB 7200 RPM Hardware and 128 GB Solid state Drive.
High quality working quality with 2.6 GHz Intel core i7-6700HQ Processor.
Quality back u with 6 hours of battery backup.
PROS:
Has a strong and well-built base area with a comfortable grip due to the rubber coating.
Has a bright and sharp color 1080 Pixel screen.
Comes with a powerful CPU.
CONS:
No support for the G-sync
Heats up quickly after long use.
amazon.com
Last update was in: June 22, 2017 11:08 am
back to menu ↑
Sony VAIO SVF15A18CXB
Sony VAIO SVF15A18CXB is a touch screen laptop that comes with the user-friendly features to help out even those who are still studying the animation. It has all the basic features that an animator looks for in the laptop for 2D and 3D animation.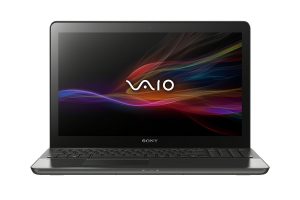 Features
Students find it great due to light weight, sleek screen and above all 12 GB DDR3L SDRAM.
Hastens the 3D animation experience because of the 1 TB 5400 RPM Hard Drive and an 8 GB Solid State Drive.
Works on the Windows 8.1 Operating System that can be upgraded when required.
PROS:
Appreciated for sleek, stylish appearance.
Has a sharp resolution screen.
Supports all kinds of animations with ArtRage, ACID, and Sound Forge.
CONS:
Keyboard bothers the users.
Battery life ends after merely 4 hours.
Last update was in: June 22, 2017 11:08 am
 Conclusion of Best Laptop for Animators
This list of the 10 best laptops for animators is just a glimpse. The animators can look forward to many options that can ensure quality works in the world of 2D animations and 3D animations. It all depends upon the vigilance of the user that what he chooses and how he chooses. Instead of getting impressed by merely the brand name and the price tag, you must look into the characteristics and features of the laptops available and then get the best available option.